Welcome to the GNCA
Welcome! The Griffith/Narrabundah Community Association (ABN 26503486416) is a not for profit, voluntary community based organisation operating in the Griffith Narrabundah area.   The objects and purposes of the Association are "to protect the amenity and interests of the Griffith and Narrabundah communities, particularly in relation to the preservation of community facilities and open space".
To view some of the main issues that we will focus on in 2023, please click here.
LATEST NEWS
THE NEW PLANNING ACT
The new ACT Planning Act is likely to be debated in the House of Assembly in June. Unless it is significantly modified it will not provide any benefits for most residents in Griffith/Narrabundah and is likely to be detrimental. We will still have no say in what can be built next door, and for large projects, pre-DA consultation has been abandoned for no reason and infill of up to four storeys in height is planned for much of our area.
The 2007 Act was clear and sensible, focusing on social, environmental and economic aspirations. The new one has two pages of waffle as its Object.
The present system suffers from poor governance. If this were fixed, we would be on the way to having an excellent system. There are three key issues:
The planning authority keeps approving development applications that are non-compliant with the planning rules, and consequently produces poor outcomes.
The checks on compliance are almost non-existent and developers can build whatever they want.
The rules are overly complex and should be simplified.
The government's listening report took a long time so we produced our own report which is available here.  It guides you to submissions that are available on the government website and gives an overview of key issues. 
The government's listening report is now available.  Please click here.
The planning system must ensure that the Garden City landscape and architectural principles of Canberra are maintained in all developments, particularly with respect to sustainability, and climate change.  For more information relating to the new Planning Act please refer to our 2023 Issues document.
CONSULTATION NOW OPEN FOR THE URBAN OPEN SPACE LAND MANAGEMENT PLAN
Canberra's urban open spaces are popular places to relax, exercise, play and connect with nature and contribute to our reputation as one of the most liveable cities in the world.  As our population continues to grow, there will be increased demand for high quality public spaces that are accessible, safe and meet the changing needs of the community.
A draft Urban Open Space Land Management Plan has been developed to provide a framework for the management of the Canberra's urban open spaces including town, district and neighbourhood parks, sportsgrounds and dryland ovals, pedestrian parklands and semi natural urban open spaces and landscaped areas around shopping centres as well as public cemeteries.
Feedback is now invited to help refine the draft plan, to help us better understand the community's priorities for our urban open space network and to ensure the final plan reflects the needs of the community.  To learn more and provide feedback visit https://yoursayconversations.act.gov.au/managing-our-urban-open-spaces.
Consultation closes 15 August 2023.
APRIL/MAY NEWSLETTER
To access a copy of the newsletter please click here.
Some of the issues covered include the proposed new planning system, Housing ACT's failed DAs, a makeover at Throsby Park and the winners of the 2023 raffle.
11 WELLS GARDENS
The ACT Civil and Administrative Tribunal (ACAT) has allowed Housing ACT (HACT) to submit a new DA to take into account of 11 deficiencies identified by GNCA in the original Development Application that was previously approved by ACTPLA. The Wells Gardens DA opened for comment on 23 March 2023.
The GNCA held a public meeting for GNCA members and local residents on Sunday 2 April to discuss a very similar HACT proposal and seek community views. Over 40 very concerned residents were in attendance.  Comments on HACT's DA closed on Friday 14 April 2023 with 48 objections to the modified DA, substantially more than the original DA! 
The GNCA supports quality, sustainable, sympathetic in design and compliant social housing. The GNCA rejects the HACT proposal to squash three supportive houses, three garages, three water tanks and a large carport structure with three additional carparks in the front garden which is planned to be erected on one block in Wells Gardens. 
The GNCA is committed to low density residential homes in (RZ1).  The GNCA will be closely monitoring ACTPLA's performance on DA compliance of 11 Wells Garden, Griffith.
GNCA SUBMISSION ON TERRITORY PLAN AND DISTRICT STRATEGY
Unfortunately, the new planning legislation is seriously flawed.  The GNCA does not see the need for the proposed changes which are poorly conceived, poorly explained and dangerous. They are unnecessarily complex and will cause confusion and uncertainty. The introduction of discretion in applying "outcomes" has the potential for corruption.  To read GNCA's full submission on pages 25-33, please click here.
INQUIRY INTO ACT'S HERITAGE ARRANGEMENTS
The GNCA is alarmed at the beautiful streets of old Griffith and Narrabundah being designated areas of "future investigation" (fig 36) in the draft Planning Framework out for consultation now.  In these areas new three storey buildings can be constructed and the old streetscapes planned by Griffin, Sulman and Weston will be destroyed. This threatened developmental vandalism is unconscionable. To read GNCA's full submission to this Inquiry please click here.  To read the Inner South Community Council's submission please click here.
GNCA DEVELOPER REGULATION SUBMISSION
The GNCA is of the view that the current discussion paper, and previous inquiries, have been daintily dancing around the elephant in the room, which is: Why does a purchaser of (say) a fridge have considerably more consumer protection, consumer protection, and ease of access to appropriate remedies, than does the purchaser of a dwelling? Given that a house costs in the order of a thousand times as much as a fridge, surely, in a rationally organised society, greater protection would go with greater expenditure? To read GNCA's full submission please click here.
GNCA SEEKS ACAT REVIEW OF ACTPLA DECISIONS APPROVING THREE DWELLING SUPPORTIVE HOUSING DEVELOPMENTS IN RZ1 ZONES
In 2022 the GNCA began seeking review in ACAT of ACTPLA decisions approving three dwelling supportive housing developments in Griffith and Narrabundah. It has sought review of 5 decisions. None have so far been approved by ACAT.
In the 5 cases the parties are GNCA, ACTPLA and Commissioner for Social Housing (the proponent). In 2 cases the next-door neighbours have also joined the GNCA.  The GNCA's position is that RZ1 blocks are too small to fit three dwellings and the developments cannot comply with the Territory Plan. It has been proved correct.
A main issue has been compliance with Rule 4 of the Residential Zones Development Code (RZDC) that is a mandatory rule requiring compliance with Australian Standard 4299 (Adaptable Housing). ACTPLA's long standing practice is to achieve compliance at the building certification stage. ACAT has said, since the first hearing on 10 October 2022, that the Standard, must be met at the time of decision.
First case AT/2022 – 77 Captain Cook Crescent, Griffith. GNCA appeal against DA decision approving development. ACTPLA withdrew before the matter proceeded to hearing.
Second case AT 41/2022 – 32 Sturt Ave, Narrabundah. See GNCA and ACTPLA and Commissioner for Social Housing [2013] ACAT 13 (the decision). There were 9 reasons for non-compliance and ACAT did not rely on Rule 4 of the RZDC (para 124). In the hearing on 10 October 2022 ACAT said Rule 4 was mandatory.
Third case AT 37/2022 – 18 Lockyer St, Griffith. Same parties but with Leo Cusack (next door neighbour) joined with GNCA. 22 December 2022, ACAT refused approval due to non-compliance with codes. No reasons yet. In the hearing on 7 December 2022 ACAT again said that Rule 4 was mandatory.
Fourth case AT 114/2022 – 33 Captain Cook Crescent, Griffith. Same parties but the GNCA application was joined with AT109/2022 Lucy and Don Capezio (next door neighbours, builders/developers). In a Directions Hearing on 27 February 2023 ACAT decided that, since the DA did not comply with mandatory Rule 4 the DA was refused. Remittal was sought but refused.
Fifth case AT 89/2022 – 13 Wells Gardens Griffith. Same parties. After initial submissions were filed, the Commissioner for Social Housing submitted revised plans and a revised witness statement to show compliance with mandatory Rule 4. ACTPLA still refused to concede on the Rule 4 point. On 8 March 2023, at a mention, the Commissioner sought to have the DA amended to reflect the changes and remit the DA back for re-notification. ACAT decided to set the DA aside and remit it for amendment, re-notification and reconsideration. Re-notification has occurred and we understand that over 40 objections have been lodged.
The GNCA does not oppose dual occupancy that is allowed in RZ1 areas.
PETITION TO HALT CANBERRA GRAMMAR SCHOOL (CGS) AND OTHER SCHOOLS FROM LAND GRABS FOR SCHOOL CAR PARKS
The Canberra Grammar School in Griffith is seeking approval to install a 2000 m2 bitumen car park on Jansz Park in Griffith, where the land is zoned as public open space- and where car parks are prohibited. The Brindabella Christian College in Lyneham has developed a school car park on a public oval without approval.  Our colleagues at the Lyneham Community Association and the North Canberra Community Council have organised a petition to halt these land grabs.
The petition link is: https://epetitions.parliament.act.gov.au/details/e-pet-004-23 and you can sign electronically.  GNCA encourages members to sign the petition.
To view a copy of the GNCA  submission to ACTPLA regarding the CGS proposal click here.  This link to the Riotact may also be of interest.
ANNUAL RAFFLE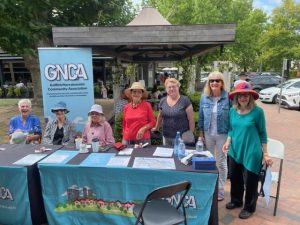 The raffle prizes were drawn at the Griffith shops on Saturday 1 April.  All winners have been contacted by phone and prizes have been  hand delivered or posted. Results will be published in the upcoming GNCA newsletter.  
HOUSING ACT LOSES ANOTHER 'WASTEFUL' GRIFFITH DEVELOPMENT APPLICATION
THE ACT Civil and Administrative Tribunal (ACAT) has refused the development application for the construction of three supportive housing dwellings on a suburban RZ1 block in Griffith.  This is the third DA proposed by ACT Housing and approved by ACTPLA that the GNCA has had refused since December. 
A recent article in Canberra CityNews quotes GNCA's President, Dr David Denham as saying "It is time for ACTPLA to do their job properly and only approve DAs that comply. And ACT Housing should only propose applications that meet the legislated standards to build suitable public housing." 
GOVERNMENT IS THE PROBLEM MINISTER
Minister Berry has complained about public housing projects being delayed due to 'frivolous or vexatious claims'.  The GNCA argues that if anyone is frivolous or vexatious, it is the ACT Government because it is their responsibility to ensure that buildings comply with the rules and the standards.  Click here to see a copy of the Letter to the Editor recently published in the Canberra Times, from the President of the GNCA. 
ACT GOVERNMENT FAILS SUPPORTIVE HOUSING TENANTS
The ACT Civil and Administrative Tribunal (ACAT) has set aside the decision to grant approval to DA Number 2021139714 and substituted a decision to refuse approval.  The DA was for the variation of a lease and the construction of three supportive housing dwellings on a suburban RZ1 block in Narrabundah.  ACAT concluded that the DA does not comply with the Territory Plan and several Australian Standards Codes. The Tribunal will give reasons for its decision at a later date.
The GNCA initiated the review by ACAT and contributed to overturn the DA lodged by the Commissioner for Social Housing, which had been approved by the ACT Planning Authority (ACTPLA).  The GNCA supports quality social housing and identified a number of deficiencies in the DA, including inadequate open space, lack of functionality, unworkable parking and insufficient driveway access.  To read the GNCA's full Press Release click here.  For a full copy of the ACAT decision click here.
CANBERRA GRAMMAR SCHOOL'S PLANS FOR CARPARK PROMPT BACKLASH FROM LOCAL RESIDENTS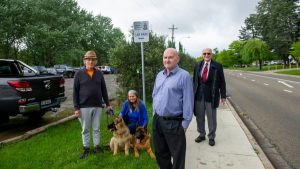 If you missed this article, printed in the Canberra Times on 28 October, please click here.
OCTOBER NEWSLETTER
To access a copy of the newsletter please click here.
Some of the issues covered include the demolition of individual houses for multiple public housing dwellings, the substantial increases in land values in the Griffith/Narrabundah area, the future of the Capital Golf Club and the Urban Forest Bill 2022.
UPDATE ON ACAT MATTERS
18 Lockyer Street
At our last Directions Hearing in relation to 18 Lockyer Street, the Deputy Registrar unexpectedly reversed the usual order of things and ordered HACT (the Second Party Joined in ACAT speak) to produce their arguments first, by 22 August.  She must have taken pity on us.  The lawyers for ACTPLA and HACT were clearly disgruntled.
We received HACT's Submission, and Associated Witness statement, on 23 August.  We are required to lodge any response to this, and any other material served by another party, by Friday 30 September.  We lodged our 22 page submission on why the DA approval should be reversed on 6 September.  This was originally required by cob on Friday 2 September but the ACAT granted us an extension of two business days ie cob Tuesday 6th.
The actual Hearing is scheduled for Thursday 12 and Friday 14 October.
32 Sturt Avenue
At the last Directions Hearing in relation to 32 Sturt Avenue, we were directed to produce our Statement by Wednesday 7 September.  In this case the Submission was 23 pages long.  We now await the response from HACT (in this matter just the Party Joined) and ACTPLA due on Wednesday 21 September.  We then have until Wednesday 28 September to prepare and lodge any response.
The Hearing is set for Monday 10 and Tuesday 11 October.
MANOR HOUSE
Most disappointingly, Minister Gentleman has approved the Draft Variation (DV) which allows a one-off Variation to the Territory Plan to open the door for this single major development at the corner of Blaxland Crescent and Frome Streets, Griffith to proceed. Further information is available by clicking here.
GNCA AT THE ACT CIVIL AND ADMINISTRATIVE TRIBUNAL (ACAT).
GNCA has lodged an appeal in ACAT against the approval of the Development Application (DA) for 18 Lockyer Street and the directions hearing has been set for 1st July. Issues are the definition of Supportive Housing and the use of the Multi Unit Development (MUD) code rather than the code for single residences.  It also plans to appeal 32 Sturt Avenue, which has just been approved.  
IS HOUSING ACT BREAKING THE PLANNING RULES?
The GNCA is asking ACAT to review two development applications approved by ACTPLA. The ACT Government's Growing and Renewing Public Housing Program, is demolishing red brick cottages, breaching the Planning rules and building three dwellings on public housing blocks in low-density residential RZ1 zones where only two dwellings are permitted. Further information is available by clicking here.
April 2022 Newsletter
To view a copy of the April newsletter, please click here.
Invitation from Minister Berry to meet re Housing ACT issues
To view a copy of the letter received from Minister Berry, please click here.
Review of bus stop on Goyder Street, Narrabundah
To view a copy of the letter received from Minister Steel, please click here.
Request to increase rubbish bins at Manuka denied
To view a copy of the letter received from Minister Steel, please click here.
It's time Housing ACT got its act together
In the last few months Housing ACT has:
Surrendered a Development Application (DA)
Distributed flyers to neighbours containing misleading information on what was proposed
Lodged 3 DAs that didn't comply with the planning rules
Demolished a building without any warning to the neighbours and trespassed on their property.
Proceeded with the demolition while a DA containing the demolition plan was still under review
Persists with proposing lower standards for government tenants than for everyone else and
Refused to meet with community groups to discuss anything.
The details of this sorry situation are attached.
Request to meet Minister Berry re development of Public Housing in Canberra's Inner South
To view a copy of the letter sent by the GNCA to Minister Berry, please click here.
Inquiry into Environmental Volunteerism
To view a copy of the GNCA submission to the Inquiry, please click here.
Wild Sorghum in Griffith Park
Wild sorghum is one of the special features of the Griffith Woodland (aka La Perouse Park), along with some very big, old yellow box trees and distinctive boulders.  Wild sorghum (Sorghum leiocladum) is a tall summer flowering grass that's often found growing with the equally striking kangaroo grass, which is the case at Griffith Woodland. It's considered a rare or uncommon species in urban areas, though widespread in the region, preferring hillsides and slopes, on poorer soils in woodlands and dry forest habitats, in the least disturbed areas.
For more information about this rare sight of wild sorghum in an urban area please click here to read the article written by Alexandra Kirk, who also took the pictures.  
Notify 'Fix My Street' and have success!!  
A GNCA member put in a request a few weeks ago to refurbish the benches on Flinders Way.  Lo and behold, it has happened.  Maybe it's a coincidence?  Half a dozen benches have been fixed.  Another small step in the rehabilitation of Manuka.
ACT Government Environment and Planning Update
To read a copy of the December update received from Ben Ponton please click here.
Traffic speeding at La Perouse/Carnegie Crescent intersection area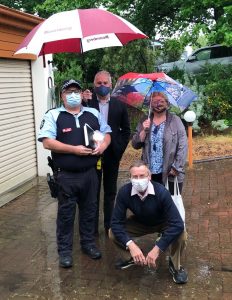 Two GNCA committee members, Gail McAlpine and Leo Dobes met on  4 November with Timothy DeWan (Narrabundah Peafowl Group) and Acting Detective-Inspector Paul Hutcheson of Road Policing to discuss traffic speeding in the La Perouse/Carnegie Crescent intersection area.  Issues discussed were the combination of school children, old people, local residents walking dogs and accessing the bike track at the Red Hill school, as well as occasional peacocks crossing at the intersection, and being forced to negotiate access against heavy trucks and cars that often fail to comply with stop signs.  Nearby streets also suffer from speeding, as evidenced by peacock deaths. Click here to view a new video about these issues.  Our thanks to Mr. Emmanuel Stefanou of Carnegie Crescent who undertook most of the filming and also edited the footage.
Police subsequently conducted speed detection duties in the area, and have made a number of road engineering recommendations to increase pedestrian safety.  The GNCA will raise these with the ACT Government.
DA 202139231- 77 Captain Cook Crescent – GNCA comments
Housing ACT proposes to demolish the existing dwelling on 77 Captain Cook Crescent and replace it with three 3 new single storey Adaptable dwellings.  To see a copy of the GNCA's submission please click here.
Our AGM – 7pm Wednesday 24 November, East Hotel
Please note that the GNCA AGM has been re-scheduled to Wednesday 24 November 2021.  The guest speaker is Gordon Lowe, Director, Planning at the Molonglo Group.  Members and non members are encouraged to renew or join before the AGM. For details please refer to our our Membership page.
Vigorous evaluation of the Stage 2 Light Rail is required 
The Government needs to provide evidence that Stage 2 of the Light Rail represents value for money and provide better environmental benefits than other options. To read the joint DRA, GNCA and KBRG media release please click here.
September 2021 GNCA Newsletter
To access the latest issue click here.  Issues covered include Covid, the 'Manor House', the Capitol Hotel, the Light Rail Extension and our Volunteer Park Groups. 
Please support our GNCA Sponsors during Covid
The Delta Covid will be with us for much longer than we had all hoped. As you will be very well aware, our local restaurants, cafes, shops and specialty service traders have been hard hit.  Many have had to temporarily close.  Some of our favourite local restaurants offer takeaway services or meal deliveries, and we hope those of you who are able can support them in this way.  In other cases, we can help by putting on our masks and buying the take-away offerings or their products and using the services that are still open.  They need all the help they can get.  
Our Sponsors page provides a list of our very generous Sponsors throughout 2021.  Please support the businesses that support your GNCA.
GNCA Submission's to the ACT's Planning System Review and Reform Project
To view a copy of our submission, which makes 14 recommendations on how things in the Griffith/Narrabundah area could be improved, click here. 
Letter to Minister Gentleman re his media comments about the 'Manor House' petition
Following comments by Minister Gentleman reported in the Canberra Times on 15 July 2021, the GNCA has sought his confirmation in the attached letter that the Government will not entertain similar proposals to the proposed "Manor House" elsewhere in Canberra's RZ1 zones.
Online petition to reject DV 375 – 'Manor House'
Following up on our efforts to stop the so called 'Manor House' being built in a low-density residential zone in Griffith, we need to obtain 500 signatures to submit a petition to the Legislative Assembly, calling on the Assembly to reject the proposed variation.
A petition will ensure that DV375 will have to be considered by the Standing Planning Committee of the Assembly, which must report back to the Assembly.
We note that of the over 520 submissions received by the government on the proposal to change the Territory Plan, only 4 supported the proposal!
Brief Background
Draft Variation 375 is being introduced so that a 4-unit, 2-storey Manor House with 9 car parks, can be built in Griffith.
Without this DV, the Manor House could not be built.
If DV 375 is approved, Manor Houses or their equivalent could be built in any low-density residential zone, in the ACT.
Canberra residents require certainty and trust, regarding what can be built near them; random rezoning of single blocks is bad planning.
Draft Variation 375 is inappropriate for this part of Griffith and does not meet community expectations for the suburb.
The proposal should be built on an RZ2 block, rather than in RZ1.
Over 90 percent of the block will be covered by impervious surfaces.
Local author Hugh Mackay discusses his new book 'The Kindness Revolution'
This is a very fitting opportunity to support the 50th Anniversary of Lifeline Canberra. The event is being held at the Book Lovers Lane at 36 Mildura Street, Fyshwick (in Fyshwick Markets) on Thursday 22 July at 5pm.  
GNCA meets with The Greens
On Friday 30 April 2021 at 4:15 pm, the President, immediate Past President, Secretary and Treasurer of the GNCA met with Shane Rattenbury (leader of The Greens) and Adriana Boisen, adviser to Rebecca Vassarotti.  The two main issues for discussion were The Manor House and the Review of the Territory Plan. Click here to read the Minutes of that meeting.
National Crime Stoppers Day – "Not all heroes wear capes"
On Monday 17 May, Crime Stoppers ACT is asking Canberrans to help keep our city safe by reporting what they know. National Crime Stoppers Day aims to raise awareness of the vital role Crime Stoppers plays in keeping the community safe.  More information about how you can help solve or prevent crime in the community can be found on their website.
DV375 Manor House
55 detailed responses, overwhelming against the proposal, as well as 475 form letters totalling 530 responses have been received.  These submissions, which make interesting reading, have now been posted on the ACT Government's Planning website.
Tree planting across Canberra
Across the ACT, 54,000 trees will be planted by 2023-24 to enhance our urban forest. The Canberra community has been helping identify where they should go, with planting locations to focus on areas where there aren't many trees or where existing trees are ageing or dying.  Please use the interactive map on the attached link to tell the ACT Government where you think a tree should be planted.
April 2021 GNCA Newsletter
To access the latest issue click here.  Issues covered include the 'Manor House' and the Capitol Hotel at Manuka.
Proposed Draft Variation DV 375 – 'Manor House'
We are pleased to report that many members and residents made detailed submissions to the ACT Government and numerous others signed individual letters objecting to the proposed Draft Variation.  Members are encouraged to send a copy of their submission to local MLAs.
GNCA Raffle
A list of the prize winners for this year's raffle can be found on the Sponsors page by clicking here.
David Denham addresses the ISCCC Meeting on 9 March re 'Manor House' proposal.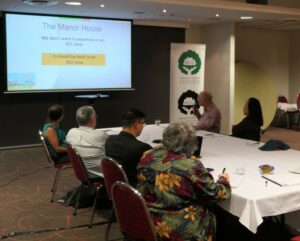 A 4 unit, two storey Manor House with 9 carparks next door to you! 
The Demonstrated Housing Project – the thin edge of the wedge?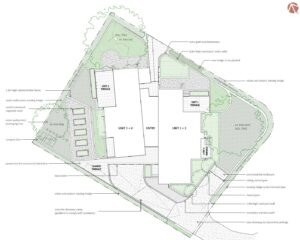 The ACT Government is proposing to change the planning rules so that a 4 unit 2 storey development can be built at 20 Blaxland Crescent (corner of Frome Street) in Griffith on a block zoned for low-rise, low density residential housing (RZ1). The location and plan of the proposed of the Manor House is attached. This type of building is not permitted in RZ1. The project is supposed to 'test the effectiveness of different housing types through real examples and future review through post-occupancy modelling'.
Once the precedent has been set for rezoning random blocks, there is little to stop the ACT Government turning most of Griffith and other suburbs into high density areas.  Canberrans need certainty when purchasing the family home, not government -driven spot rezoning in their back yards.
The reasons why GNCA does not support this change and further background information is attached here.
Members are encouraged to email their objections to this proposed Draft Variation to the Territory Plan – DV375 to terrplan@act.gov.au.  Further information which you may wish to include in your own works in your objection email can be found in the attached generic letter.
New trees for Wells Gardens
The GNCA has now received agreement from the ACT Government to the planting of new trees in Wells Gardens.  For further details, including the species to be planted please refer to the attached flyer.
Manuka Capitol Development Plans
Plans for a five-storey hotel at the site of Manuka's former Capitol Theatre have been released for community consultation.  The Liangis Family have proposed the 120 room "Capitol Hotel" for the site of the Capitol Theatre as the second stage of the long-running development, with construction already under way next door.  
A copy of the submission sent by the GNCA to ACT Planning re the Pre-DA 'Consultation' process can be found here.
AGM speakers
Professor Mark Howden, Director, ANU Climate Change Institute
As the keynote speaker, Professor Mark Howden gave a very powerful and thought provoking presentation on "The impact of climate change on Canberra".  A copy of the powerpoint slides can be viewed here.
Margaret Fanning
As it was almost 20 years since the GNCA was formed and as the inaugural President, Margaret gave a speech of her reminicences and reflections on the GNCA's early years.
Draft EIS – Hi Quality Waste Proposal at Fyshwick
Members are reminded that comments on the EIS close on Thursday 17 September 2020.  To assist in preparation of submissions, please find attached a summary of the draft EIS.
Representations should be addressed to the Chief Planning Executive and made in one of the following ways:
Representations should include the name and contact details of the person making the comments and the draft EIS application reference number (EIS201900001).
David Denham's presentation at ISCCC Zoom Forum May 2020 in relation to the ACT elections in October
If you wish to see a copy of the presentation, please click here for part A and here for part B.
Bass Gardens Park
This park is located in the Blandfordia 5 heritage district and is bounded by Bass Gardens Street and Durville Crescent. It is of particular interest for its heritage status and its native flora groundcover and exotic trees which have been planted in a noticeable design.  Details are available in the Conservation Management Plan which can be found here.  A list of flora and fauna is available here.  This list will be updated from time to time. A tree survey plan is available here.
FEED FEED- Canberrans helping Canberrans
FEED FEED is an up-to-date list of hospitality businesses adapting to the new social distancing measures.  If you click on this Feed Feed link you will be able to see businesses in Griffith, Manuka, Kingston and other locations that you can support during these very difficult times.
BUSINESS CASE FOR STAGE 2 LIGHT RAIL IS OFF TRACK!!
The ACT Government has now released a Business Case for Stage 2A of the Light Rail, which is a story of a tram running from Civic to Commonwealth Park that contains no cost estimates!  Click here to read GNCA's Press Release.
TREES AND GREEN SPACE IN CANBERRA
The government's intention to achieve 30% tree canopy cover and 30% permeable surfaces in urban areas by 2045 is unlikely to be achieved unless Draft Variation 369 -Living Infrastructure in Residential Zones is amended. Attached is a media release of 28 February that GNCA has put out regarding this Draft Variation.   The time period for comments on this Draft Variation has been extended to 3rd April. Members and others are encouraged to make submissions.
GRIFFITH PARK VOLUNTEER GROUP
On Saturday 14 March, an inaugural working bee and BBQ will be held for the new Griffith Park volunteer group, funded by the Government under its "Adopt a Park" program, and with support also from Easts rugby club and LJ Hooker Manuka.  Please refer to the attached flyer.
We'd like to encourage as many members as possible to come along for the launch of the new group.  Even if you don't feel up to physical work at the moment, your moral support and your ideas are very welcome.  It's our opportunity to establish a long term program to curate the park and plan for improvements over the years.  If you can't come along on 14 March but would like to be kept informed about the work of the new group, please email info@gnca.org.au
'DEMONSTRATION HOUSING PROJECTS' IN RZ1 ZONES
The GNCA claims in the attached Press Release that the ACT Government, has found a way to breach existing residential planning regulations to allow medium density developments throughout Canberra suburbs currently zoned for low-rise, low-density residential housing (RZ1). This is being done under the pretext of an architectural design project called the 'Demonstration Housing Project, which selects housing designs that could be used for 'high quality, medium density infill' (RZ2). The Territory Plan is then varied to allow this to happen in RZ1 zones. The blocks have not been chosen for their locations; they could be anywhere in the suburbs.
BUSHFIRE FUNDRAISER
Easts Rugby club are organising a bushfire fundraiser at the Griffith oval no.1 on Saturday 18 January 2020 from 11am to 3pm.  Everyone is most welcome.  Please come and help raise funds for this very worthy cause.
EASTLAKER NEWSLETTER
To access the latest issue, no.7 September 2019, click here. The cover story features the Kingston Art Precinct and there are articles of interest in relation to the Manuka tree, Fyshwick waste EIS and many planning issues.
MASTERPLAN FOR BLAXLAND PARK TAKES SHAPE
The attached image summarises the draft masterplan for Blaxland Park.  It was prepared by Barbara Payne of Quandong Designs Pty Ltd, with funding from BaptistCare.  Barbara will be speaking at our AGM on 23 October in East Hotel to explain how it will all work and seek feedback.
ACT's NEW AND IMPROVED RECYCLOPAEDIA IS LIVE
The Recyclopaedia is a website designed to help the community decipher the often complex world of recycling and waste. From aerosol cans to x-rays, you can search for hundreds of items to find out what to do when you no longer need something. As one of the ACT Government's most frequented websites, the Recyclopaedia provides the community with a tool that helps recover valuable resources and materials.
OWNERS FACE NEW FINES UNDER ACT DOG STRATEGY
Canberra dog owners could be fined if their pet is not on a lead while on a street or footpath, under new changes proposed by the ACT government.  For the full story published in the Canberra Times click here.
MANUKA PLANE TREE – REVERSAL OF DECISION
Despite a recent decision by the Conservator of Flora and Fauna for the plane tree to remain on the Register, the tree can now be removed, paving the way for a hotel development.  A protection order for the tree has now been lifted after the owner of the site, Liangis Investments Pty Ltd, and the Conservator of Flora and Fauna on Friday agreed to a mediated outcome in the ACT Civil and Administrative Tribunal.
The GNCA was most disappointed with the outcome, not least because it was excluded from the mediation process arranged by the ACT Civil and Administrative Tribunal (ACAT).  For some of the print media reporting of the decision to remove protection from the tree, see the Canberra Times article of 29 July and 30 July and RiotACT.
REVERSING THE DECLINE IN MANUKA
On 21 June, the President of the GNCA, Leo Dobes sent the attached letter to the Chief Minister to direct his attention and those of our other local MLAs to the need to improve conditions in the Manuka Precinct.
GOWRIE COURT REDEVELOPMENT COMMUNITY INFORMATION SESSION
Proposal for residential development at Block 3 Section 62 Narrabundah
As part of the preparation of a Development Application, Amalgamated Property Group is undertaking a program of community consultation to engage with the neighbouring community and key stakeholders.  Amalgamated Property Group invites interested members of the community to attend an information drop-in session to discuss and provide comments on this proposal prior to the submission of a Development Application.
The Session will be held between 2:00pm and 4:00pm on Friday 21 June 2019 at the Amalgamated Property Group Office, Level 3, 113 Canberra Avenue, Griffith ACT.
SHERGOLD BUILDING QUALITY REVIEW 
Observations on the compliance and enforcement systems for the building and construction industry have now been published in the attached report. The report also includes recommendations for a national best practice model which will strengthen the effective implementation of the National Construction Code.
LETTER RE ACT BUDGET FROM ANDREW BARR
The GNCA has received the attached letter from Chief Minister, Andrew Barr MLA.
EASTLAKER NEWSLETTER
To access the latest issue click here.  On page 2 there is an article by Barbara Moore about the CRS and Hi Quality Group's proposals for waste management facilities in Fyshwick and on page 3 an article by Richard Johnston on the ACT's Government's decision in relation to the London plane tree.
MANUKA PLANE TREE
The London plane tree at the centre of a long running dispute over the re-development of the Capitol Theatre (to be replaced by a hotel) will stay on the Register after a decision by the Conservator of Flora and Fauna, Ian Walker.  Click here to view a  copy of the decision.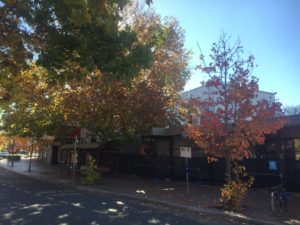 ANNUAL RAFFLE
The theme for  our 2019 Raffle was Eat, Drink and be Healthy in Griffith.  As in previous years, we received outstanding support from Griffith businesses and there were 21 prizes to be won.  Some of the funds raised will be allocated to maintain our local parklands.  The prizes were drawn at the Griffith Shops on 20 April (see below). Details of the prizewinners can be found on the Sponsors page.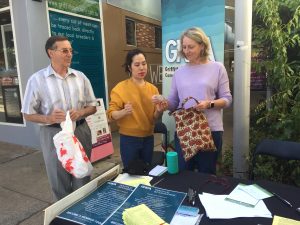 ACT ASSEMBLY INQUIRY INTO COMMERCIAL RATES

Local business and commercial property owners will be keenly interested in the outcome of this inquiry.  The report of the inquiry and the submission made by the Manuka Business Association can be found at https://www.parliament.act.gov.au/in-committees/standing-committees-current-assembly/standing-committee-on-public-accounts/inquiry-into-commercial-rate-in-canberra  
The Manuka Business Association has argued that the high level of commercial rates is a major factor behind the empty retail premises around Manuka.
AGE FRIENDLY PATHWAY UPGRADES
Northrop Engineers is working with the ACT Government in providing footpath and footpath related infrastructure upgrades as part of the age friendly suburbs initiative. As part of these works they are looking at obtaining feedback from the community within this year's proposed area of works, including Narrabundah.
If you wish to provide feedback on the project or thoughts on pathways within the suburb, please visit https://www.yoursay.act.gov.au/AFSP  
EASTLAKER NEWSLETTER 
The Eastlaker is a free bimonthly paper serving the inner South east of Canberra. Issue 5/March 2019 includes many interesting articles featuring planning and other local issues, which can be viewed if you click here.
NEED FOR PROTECTION OF OUR STREET TREES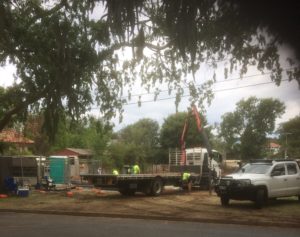 The GNCA has recently written to the Minister for City Services drawing his attention to the noticeable rise in builders and developers failing to fully protect the verges.  The letter, a copy of which can be accessed here, also suggests a number of policies and actions that the Government needs to take to protect verges and in particular, our street trees.
GNCA SUBMISSION RE CAPITOL HOTEL (MANUKA) DA
Members and residents might be interested to read the submission we made re the Capitol Hotel DA in June.  Please click here to access it. The ACT Government has belatedly also released an assessment of the proposed hotel by its National Capital Design Review Panel, which can be accessed here.
EASTLAKER NEWSLETTER
Issue 4/December 2018 can be viewed if you click here.
ONLINE MEMBERSHIP AND RENEWALS ARE NOW AVAILABLE!
As we are using low cost Event software, Ticketebo, please be aware that we were unable to modify some of the 'Event' style (rather than membership) wording.
Please click here to renew or become a new member.  Donations are also welcome.
WASTE-TO-ENERGY
Consultation on the ACT waste-to-energy policy policy has been extended til 14 December. If you wish to have your say on the policy there is a survey you can complete and the opportunity to register your interest in participating in a focus group on the development of the policy. Further information is available at https://www.yoursay.act.gov.au/waste-energy
REVIEW OF CEMETERIES AND CREMATORIA
A review of the Cemeteries and Crematoria Act 2003 is underway to identify regulatory changes that will ensure management of cemeteries and crematoria in the ACT is contemporary, sustainable, flexible, and meets the needs of all Canberrans.  If you wish to have your say on the policy there is a survey you can complete and an Information paper available at https://www.yoursay.act.gov.au/cemeteries-and-crematoria-act
ANNUAL GENERAL MEETING 
This year's AGM will be held on Wednesday 23 October 2019.  At last year's AGM, our guest speaker was Minister Shane Rattenbury MLA, who spoke on the proposed Integrity Commission for the ACT.  To view a copy of his powerpoint presentation, please click here.
TIME TO THINK ABOUT BUSHFIRES  Residents will be only too aware of the recent drought, which together with the forecast El Niño means we face a particularly high bush fire risk over the next few months. While our area is not as close to the bush as many parts of Canberra, a fire on Red Hill could push spot fires in our direction in a high wind. We suggest you take a look at the official advice – here's a link to the Government web site. And a couple of tips from members with recent experience of bush fires down the coast:
– keep your gutters clear and flat roof areas clear of leaves
– do you have bushes or shrubs against the walls of your property? These could draw fire towards your property. It's time to think about pruning them back or removing them if you don't really want them there.
– Make sure your outside taps and hosepipes are in good working order.
– do you store firewood in your back yard? Firewood stacks burn well during bush fires and you might want to avoid ordering more wood until the end of the bush fire season.
– think now about your evacuation plan, including for your pets. And do you have your important documents and photos in a place where you can easily grab them if you need to evacuate? Do you have people with mobility problems who may need special help in an evacuation? Plan for it now!
– and don't forget to make sure your property and contents are insured against fire – a third of properties burned in the recent fires down at the coast were not insured. Now's the time to do this – insurance companies won't cover you when fires are threatening. If you are not sure your insurance has been renewed, check now. And make sure your valuations are up to date!
As in all things, we should hope for the best, but plan for the worst!  http://esa.act.gov.au/bushfireready
SEPTEMBER NEWSLETTER Please click here to access pdf.
BLAXLAND PARK VOLUNTEER GROUP – Working Bee on Sunday 19 August 2018. For further information please click here.
EASY STEPS GUIDE TO REPORTING ILLEGAL PARKING   Please click here to access the submission. 
GNCA SUBMISSION ON THE DRAFT EIS PRESENTED BY CAPITAL RECYCLING SOLUTIONS.  Please click here to access the submission. 
GNCA SUBMISSION ON THE ACT GOVERNMENT'S DRAFT PEAFOWL MANAGEMENT PLAN. Please click here to access the submission.
CALLS FOR ACT GOVERNMENT TO ALLOCATE MONEY TO ESTABLISHED SUBURB REPAIRS.  Please click here to access media release.
APRIL NEWSLETTER    Please click here to access pdf.
APPLICATION LODGED TO BUILD WASTE RECYCLING FACILITY IN IPSWICH STREET FYSHWICK      
The planning and land authority within the Environment, Planning and Sustainable Development Directorate (EPSDD) received a draft Environmental Impact Statement (EIS) relating to the above proposal.
The draft EIS is now available on the EPSDD website (http://www.planning.act.gov.au/topics/design-and-build/assessment_of_dev/environmental_assessment/environmental_impact_statements/current-eis-projects/materials-recovery-facility-fyshwick) and is open for public comment until 5 June 2018.
Any enquiries on the EIS process can be directed to the Impact Team on 62071923 or epdimpact@act.gov.au.
GNCA SUBMISSION RE MANUKA OVAL MEDIA CENTRE
Click here to view DA 201731693 MANUKA OVAL MEDIA CENTRE
GNCA FACEBOOK PAGE

We have recently set up a community Facebook page at https://www.facebook.com/TheGNCA. The page will provide updates about the GNCA, as well as information about the local area and the issues that are affecting all of us.  Please share our page with everyone you know that lives in Griffith and Narrabundah.
GNCA SUBMISSION TO BUILDING BETTER SUBURBS PROGRAM
Click here to view the Building Better Suburbs submission to TCCS 15 Nov 2017
PRIORITIES FOR THE ACT GOVERNMENT'S 2018-2019 BUDGET
In September 2017, the ACT Government invited residents to share their views on priorities for the 2018-2019 Budget.  Rather than proposing new services in a Budget-constrained environment, the GNCA has proposed that existing rules and regulations should be enforced by providing adequate administrative resources.  Non-compliance creates uncertainty and degrades trust in government because of a perceived corruption of administrative processes.  Recognising that increased compliance would require additional resources, the GNCA has suggested a number of potential sources of revenue.
To view the GNCA's submission, click here.
PROPOSED FYSHWICK WASTE INCINERATOR
Capital Recycling Solutions (CRS) is a joint venture between Benedict Industries Pty Ltd and Access Trading Company Pty Ltd (Access Recycling) in partnership with ActewAGL.
It proposes to establish a facility in Ipswich Street, Fyshwick to sort and incinerate waste from the ACT and NSW. The facility will operate 24 hours a day, seven days a week, and will be located less than one km from residences in Symonston and Narrabundah.
Documents that may be of interest are available at the following links:
FINAL Flyer Public Forum 23 August 2017
Information sheet CRS proposal 080817
www.blacktown.nsw.gov.au/News_and_Events/News/2017/March/Opinion_Against_Energy_from_Waste
www.canberratimes.com.au/cqstatic/gxfp8u/CapitalRecyclingSolutions.pdf
PLOT RATIO FACTSHEET
To view this useful document, click here.
GNCA'S SUBMISSIONS TO GOVERNMENT
To access our submission to the National Capital Authority's on the King's and Commonwealth Avenues draft Design Strategy, click here.
To access our submission to the ACT's Select Committee on the establishment of an Independent Integrity Commission, click here.
16 LANDSBOROUGH STREET – THE SAGA CONTINUES  
The height of the garage wall must be reduced and the developer must submit a third Development application.
After representations by neighbours and the GNCA, the government recognised that several elements of the house being built did not comply with the approved plans. It instructed the developer to submit an amended Development Application to cover the non-compliant issues. This was submitted on 2 June 2017 and there were 39 submissions from concerned neighbours and the GNCA.
The two main issues were the bulk and scale of the alfresco and the height of the garage wall adjoining 18 Landsborough Street. Most of the other issues were minor, such as reconfiguring the entry door, extending the awning feature and replacing a window with timber cladding. As the Government's delegate stated:
"The alfresco wall/columns on the north-western side of the dwelling have not been built according to the approved plans. This modification has not been included in the in the amended application. Thus, it is not part of the approval and a separate amended application will need to be lodged for approval." And "The raised parapet garage i.e. increase in garage height will increase the bulk and scale of the development, and will have an unacceptable adverse overshadowing impact on the neighbouring block."
As a result, the developer has reduced the height of the garage wall and we are not aware of him submitting a second amended Application. We believe he may be altering the alfresco to comply with the original application. We await the outcome of the government inspectors, after the required changes have been completed.
The GNCA still considers there were several non-compliant parameters in the original application, which should not have been approved.
(REFER TO RECENT POSTS TAB FOR BACKGROUND)
Save
Save
Save
Save
Save
Save
Save
Save
Save
Save
Save
Save